Epoxy floors – Benefits of epoxy floors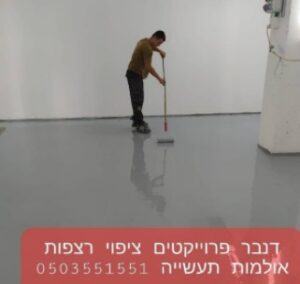 Epoxy floors – Benefits of epoxy floors
Professional epoxy flooring made from 100% solid epoxy leveling flooring is not only one of the best options for your business or factory, but also the best option by far from the competition. This is such a successful flooring that you should read all the sections that we talk about in detail in this article to understand the benefits of epoxy floors – their level of long-term pot life and suitability.
The most durable floor in existence
Denber epoxy floors have many benefits, but without doubt the most famous and important benefit of epoxy floors is durability. The durability of epoxy flooring is so high that it has become the automatic choice of businesses and factories around the world. It's important to remember that floors can also be in the private sector, although the vast majority of their use is in the business and industrial sectors. What does a solid floor mean? This means that it can be resistant to any weight, including driving cars in parking lots and factories: running cars, forklift trucks, trucks, loads that can come at any time, and of course heavy furniture and even cars. At the same time, it is a floor that will be good at any temperature and any environmental conditions indoors in the shade, such as: industrial floors in factories, warehouses, kitchens, restaurants, canteens, laboratories, offices, shops, hotels, hospitals and T. D.
Extremely easy maintenance
In the long term, the excellent durability of epoxy floors should also be noted. Damage from time to time will not hurt him, and besides the fact that this is a floor with very significant durability, which matters in many places, the added benefit is that this ability won't degrade over time. Epoxy floors can also perform well for many years, so low maintenance is an important parameter. Monolithic smooth floor without seams, no need for intensive maintenance of the floor, all you have to do is clean it when cleaning is also very simple and is a rag passage. In garage floors and in dirty industry, cleaning with the Degreaser Z, which allows a quick and thorough cleaning and disinfection without foam and without damaging the epoxy floor. The fact that the surface is solid and homogeneous, without any joints (pauses, like in a tile floor, where dirt and bacteria develop), allows you to maintain cleanliness and hygiene at the level required for food and pharmaceutical industries.
Also safe
So, after the simplest maintenance and excellent durability, there is another advantage of epoxy floors that you should know, namely its safety. This floor is the safest you can get when the chance of slipping is very low. It is important to remember that while epoxy has a very smooth appearance that is pleasing to the eye, it is a rough floor that prevents slipping. Because of this, epoxy floors are very common in garages and other industrial spaces, and getting into these circuits, especially equipment or goods, can be devastating. The floor is also resistant to acids and chemicals and increases safety, along with fire resistance, as an option with Epoxyden HB AF Anti-flame to prevent fires. On oily floors where there is a risk of slipping, a layer of Epoxyden Floor Anti-slip should be added to prevent slipping.
Easy to install floor
After all the advantages that the floor has, it's time to talk about an equally important advantage, namely, laying. Laying the floor is very simple and in fact all you have to do is pour liquid epoxy onto the concrete floor. The epoxy then simply cures on its own and this happens in just a few days, usually up to 24 hours, and the final cure up to a maximum of 5 days. This is the fastest installation, which can subsequently affect the quality and strength of the floor. At the same time, it is possible to install both a relatively small layer and on each floor, including colorful and special designs and even three-dimensional images (an emerging trend) with a transparent coating on top of "Epoxyden Floor Primer Transparent".
For more information and free consultation about benefits of epoxy floors please contact us.
web site: denber