Complicated sealing based on innovative technologies
Over the years and with the development of advanced sealing technologies, the use of flexible and rigid polyurethane membranes that are durable for many years is increasing. Denber Paints currently has the only plant in Israel that produces single-component and two-component polyurethane membranes in reactors under vacuum conditions.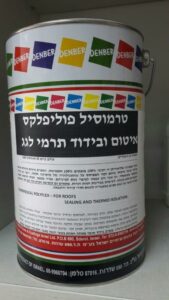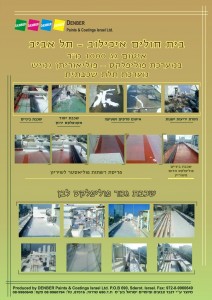 Denber Projects has completed extensive sealing work at Kaplan Hospital in Rehovot.
As part of the project, sealing work was carried out on the hospital roofs in areas of thousands of square meters. polyester.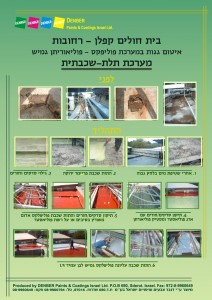 In addition, a special seal was made for the floors of the washrooms of the hospital's garbage compactors using "Denbergloss Floor 100% – polyurethane for floor casting" – a strong polyurethane coating from any epoxy.
Denber Projects has extensive expertise in performing complex sealing work. Among other things, she successfully performed a number of complex sealing works that competing Denver companies tried to carry out on their own but without success, at Dizengoff Center and at the Gedera Seed Factory.
Dizengoff Center in Tel Aviv:
Baruch Kogan, CEO of Denver Projects, says: "We were invited to Dizengoff Center due to large-scale leaks in the air conditioning room – YTA (air purification units) that produce the cold air and disperse it to large parts of the mall, which has 32,000 square meters of commercial space. "Companies that tried to fix the faults before us failed and the water dripped on the cafes, shops and aisles in the mall."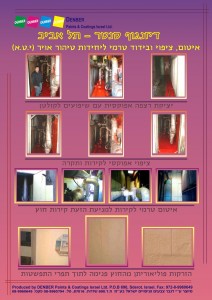 After a careful examination of the faults, it was decided in Denber to coat the ITA rooms with a special polyurethane material produced in Denver "Polyplex 225 flexible 250% for concrete and metal", as well as to fill the expansion joints and concrete connections with special polyurethane material in injectors for non-return valves , Cultivated in contact with water.
"Using Polyplex 151 injections we sealed all the cracks of the old concrete and soaked in moisture in the walls and floors. In addition we performed a monolithic coating with Polyplex 225 on the floor, walls and ceiling, which created a watertight chamber, including preventing water leakage through the expansion seams ", Kogan adds.
Gedera Seed Factory:
Denver Projects performed waterproofing and unique insulation work in the refrigeration and seed storage rooms of the Gedera Seeds seed plant.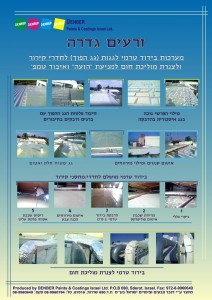 Gedera Seeds Company develops and grows seeds, which it markets to farmers. The process of seed production requires controlled cooling systems and complete dryness. Problems resulting from condensation of water due to insufficient thermal insulation, caused drips from the cold room ceilings on the seed bags that were stored and as a result huge damage was done to those bags, which absorbed water and moisture and were disqualified for marketing.
Denber Projects has completely solved the problem by performing a Thermosil 200 coating and Thermosil polyplex unique only to it, in those condensing areas, thus reducing the effects of temperature differences between the indoor and outdoor temperature of the cold rooms and thus preventing condensation and the development of water dripping from the ceiling.
Denber Projects is engaged in the performance of coating works (including epoxy coating), sealing, insulation, restoration of buildings, concrete restoration, painting and coating of clean rooms. The company has over 30 years of experience in carrying out complex projects for some of the largest companies in the economy and is considered a leading company in the country, especially with regard to solving complex and complicated problems. Thanks to this, Denber receives recommendations and praise from its customers.
For more information and free consultation about complicated sealings please contact us.
web site: denber