Paint for aircraft Denbergloss Jets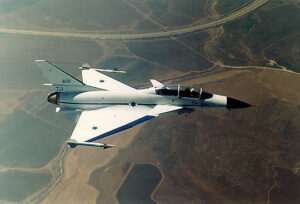 Paint for aircraft Denbergloss Jets
Denber Paints & Coatings Israel Ltd. of Sderot, produces aviation paints according to the Mil-spec USA standard of the American paint and in all shades of Fed. St 595 in hundreds of shades and three gloss levels: matte, silk, glossy. Among them are also camouflage paints, camouflage military camouflage paints.
Denber is one of the few manufacturers in the world that produces aircraft paints according to this standard.
The American standard for colors for aviation purposes is one of the strictest in the world, according to which the paints must meet particularly stringent requirements and withstand exceptional requirements. Among them are resistance to strong abrasion Aircraft and especially fighter jets reach speeds several times the speed of sound and a very hard abrasion is created where the paint has to withstand, resistance to extreme temperatures of heat and cold, resistance to oils and fuels to which aircraft are exposed in daily use. The requirements for camouflage colors in selected shades and gloss levels are very low.
Among the company's customers in Israel and abroad:
Indian TATA Concern. The Tata Group, headquartered in Mumbai, India, is a huge multinational corporation, with 27 companies in various fields and is active in more than 85 countries. Denver provides paints for aircraft and aviation assemblies produced by the concern.
ATK Alliant Technologies USA, Eurocosmos from Russia,
Airlines from Moldova and Ukraine, Arkia in Israel.
Israel Aerospace Industries, Elbit, Rafael, Asaronautics, Spectronics, MLM, Arpak, Kinetics, and more…
Among the colors: Denberglass Glossy CARC MIL-C-46168D, MIL-PRF-85285C,
Aviation Epoxy: 22750MIL-C-, MIL-C-23377, MIL-C-53022
And a variety of paints and varnishes for regular maintenance based on epoxy, polyurethane, nitro, acrylic, chlorinated rubber and others…
Denber Paints is a leading manufacturer of advanced and innovative paints, coatings, sealants and chemicals for the home decorative and professional professional market as well as for advanced construction. The company has a research and development department that deals with original developments and solutions for special needs. Some of Denber's produce is exported.
For more information and free consultation about paint for aircrafts please contact us.
web site: denber